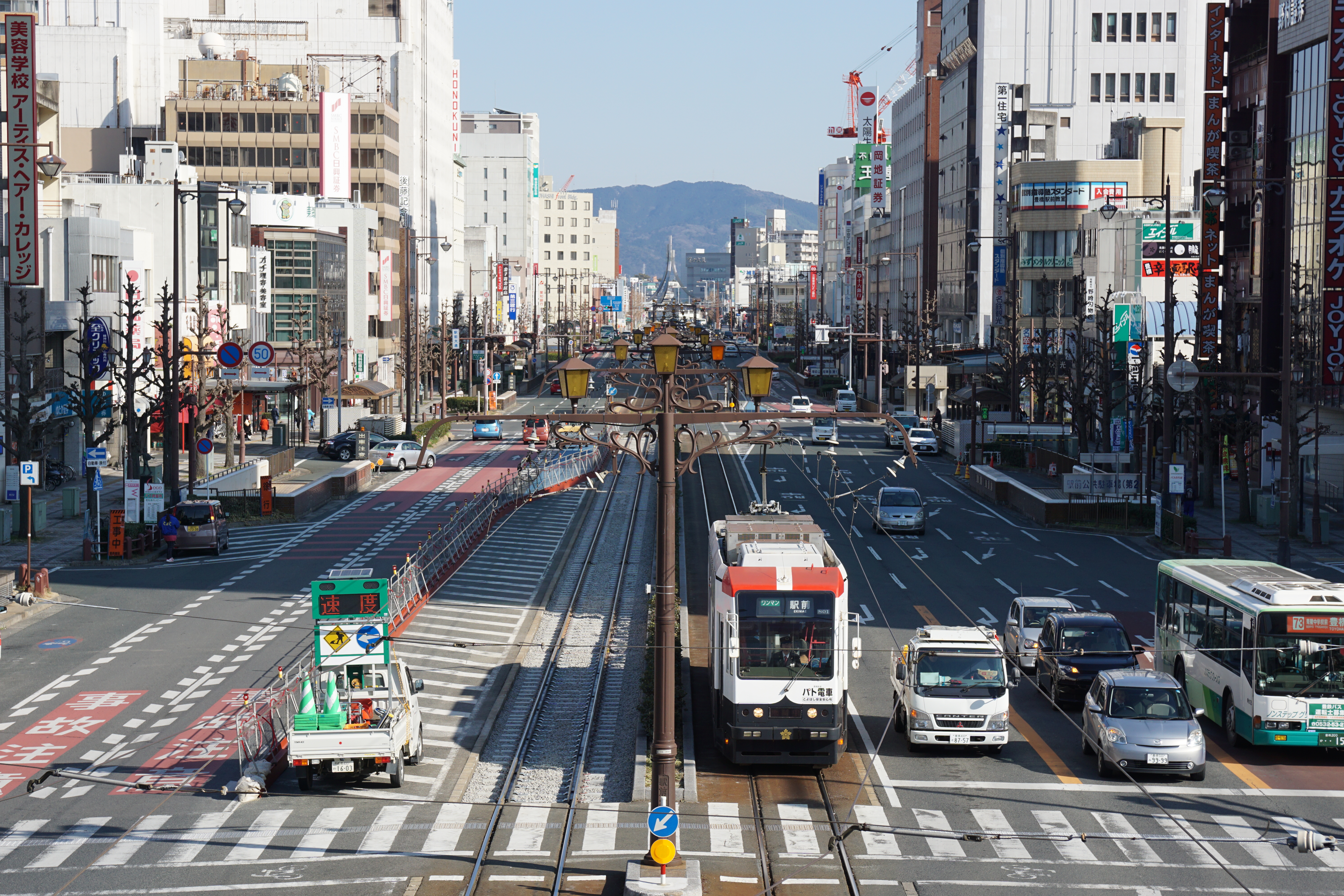 Welcome to "Honokuni," Toyohashi
| | |
| --- | --- |
| Population | 370,552 (as of February 1, 2023) |
| Area | approximately 262.00 ㎢ |
| Toyohashi Flower | Azalea |
| Toyohashi Tree | Camphor tree |
Toyohashi is located in the southeastern part of Aichi Prefecture. It is bordered by Shizuoka Prefecture to the east, the Pacific Ocean to the south, and by Mikawa Baby to the west. It is a place that is blessed with an abundance of nature and a warm climate. Also, because Toyohashi is located roughly in the middle between Tokyo and Osaka, it is readily accessible and bears the responsibility of being the entrance to the Atsumi Peninsula and the Higashi Mikawa region.
In the past, this reigion was called "Honokuni." However, during the Taika Reform, it was integrated with "Mikawa no kuni". During the Kamakura Period, it became named "Imahashi."At the beginning of the Age of Civil Wars, the name was changed to "Yoshida." In the Edo Period, the area flourished as a castle town and as a post town on the 53 stages of the Tokaido.
At the beginning of the Meiji Period, "Yoshida" was changed to "Toyohashi." On August 1, 1906 (Meiji 39), it became the second city in Aichi Prefecture. In Heisei 18 (2006), the city had developed as a central city of Higashi Mikawa, with a population of 380,000, while welcoming its 100th year since its establishment as a city. This region that is blessed with a warm climate and an abundance of nature is a prominent agricultural region in Japan, so many varieties of fruits and vegetables are shipped from here to all over Japan.
Also, you can enjoy the traditional food culture of the region, such as by trying Toyohashi chikuwa, vegetable and rice dengaku, Mikawa tsukudani, and Hamanatto, as well as the new gourmet of the region, Toyohashi curry udon.
Also, Toyohashi brushes, which are traditional craft products, are widely known as luxury brushes. Traditional culture, such tezutsu fireworks, which have a 450-year history, and the Toyohashi Demon Festival, which has existed for over 1000 years, play a part in the tourism side that has been inherited in the region.
Mikawa Port is an import/export site of multiple automobile manufacturers inside and outside Japan. In particular, it is said that the number of import cars and the amount of money involved continues to be the highest in Japan, as 50% of cars imported into Japan come through Mikawa Port.