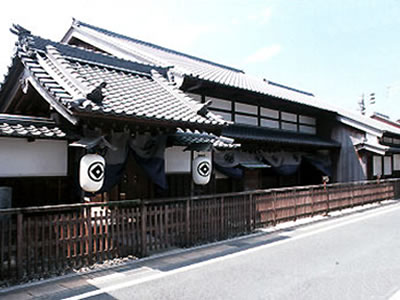 Hours:
9:00am to 4:30pm (last entry: 4:00pm)
Holidays:
Every Monday (closed the following day if Monday is a national holiday or substitute holiday), between December 29 and January 3
Admission Fee:
General admission 400 yen,
children & students 100 yen
URL:
http://www.toyohaku.gr.jp/honjin/
Focusing on Tokaido, Futagawa-juku, and Honjin, this museum features a variety of displays on transport during the Edo period, as well as on the history and culture of the region. You can view the history of Futagawa-juku along with easy-to-understand displays and explanations of modern travel and transport mechanisms. A detailed historical map of the town and surrounding area is provided. Next to the museum, the relics of Futagawa-juku are what remains of the inn that existed here during the latter part of the Edo period, for approximately 60 years from 1807. Earthen storehouses, the main complex, entrance building and front gates still remain around the site. The drawing room, which was destroyed after the Meiji period, has been fully reconstructed to serve as the most maintained building in the inn complex. The upper rooms, used by various lords as a place of rest during their travels, are also available for viewing together with the rest of the inn.